---
The Buzbee Family European Vacation !
England and France
Page 1 March, April 1999
Click on pictures for larger views
---
Tom, Laura Jim and Judi's
distant cousin, John Barrell at Stonehenge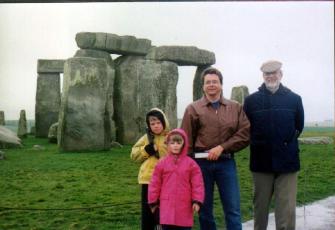 Laura and Tom waiting
for the train to Bath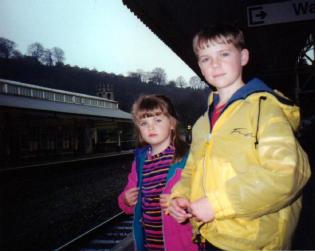 Roman Ruins in Bath
Checking out the church in Wood Ditton
where Tom and Laura's 10 times Great Grandfather
was baptized in 1620
Judi Laura, Jim and Tom
We ate lunch at this pub that has been in continuous
operation since 1642. It's near the above Church, so surely
the relatives ate here as well. I even suspect that they
may have spent more time here than at the Church :-)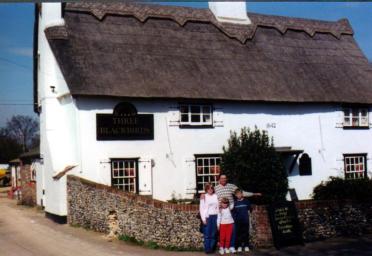 Tom and Laura at their
Great Great Great Grandparents
grave near Cambridge.
The kids collected wild daisies
for the pot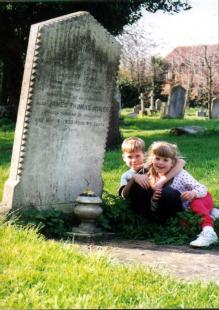 London !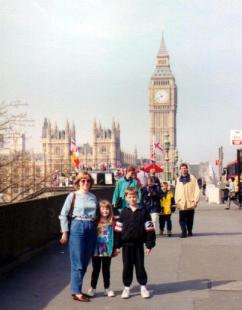 Laura, Tom and Judi
The Changing of the
Queen's Horse Guards in London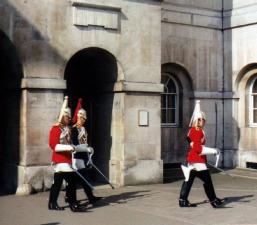 Laura and Tom getting a closer look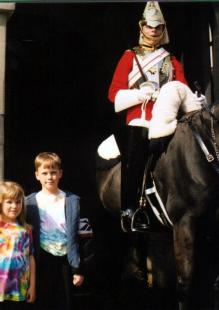 Laura, Jim and Tom
taking a break in Trafalgar Square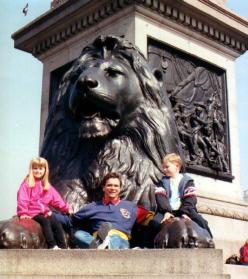 Tom and Jim getting another view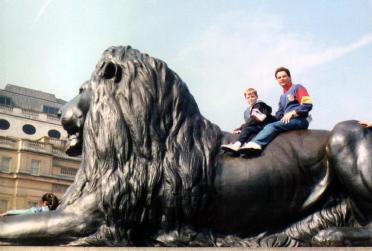 Laura seeing the sights during a bus tour of London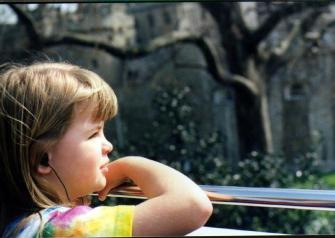 Tom and Laura with our hosts,
John and Pat Barrell in Andover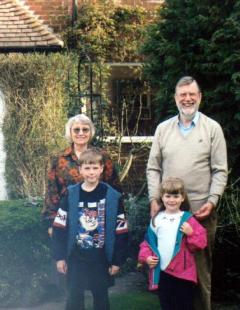 Judi at the Tower of London
with the Tower Bridge in the background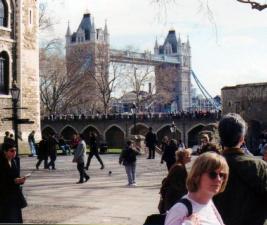 Stained Glass window
in the Tower of London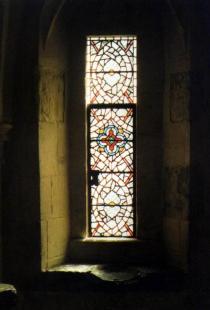 Laura and Tom watching
a soldier guarding the Crown Jewels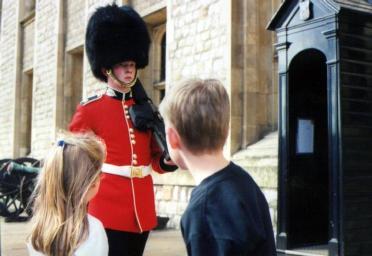 Crossing the Thames on Blackfriar's Bridge.
We stopped to talk to the soldier in red. He had
a chest full of medals awarded for his service
around the world. Blackfriars is historically where many
convicts were transported from Newgate Prison to the
colony of Virginia including Edward Busby in 1620.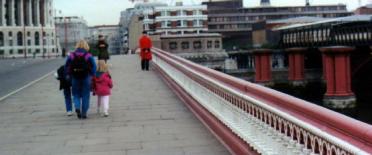 Changing of the guard at Buckingham Palace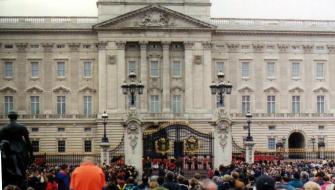 Ceremonies at Buckingham Palace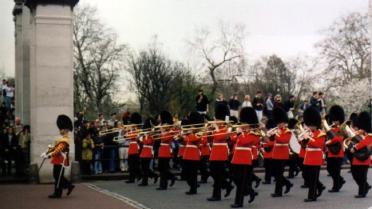 Laura enjoying Hyde Park
Laura had a great time collecting
flowers that had fallen off the trees and bushes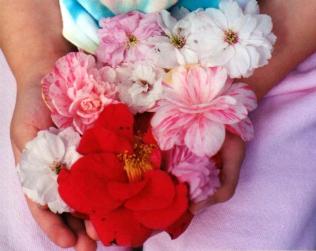 Jim Laura and Tom at
Prince Albert's Memorial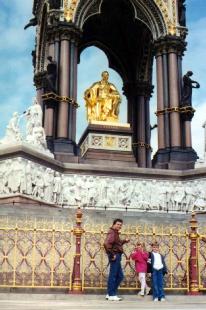 If you're up for it, you can see our photos of Paris
Or take a look at last years trip to Germany